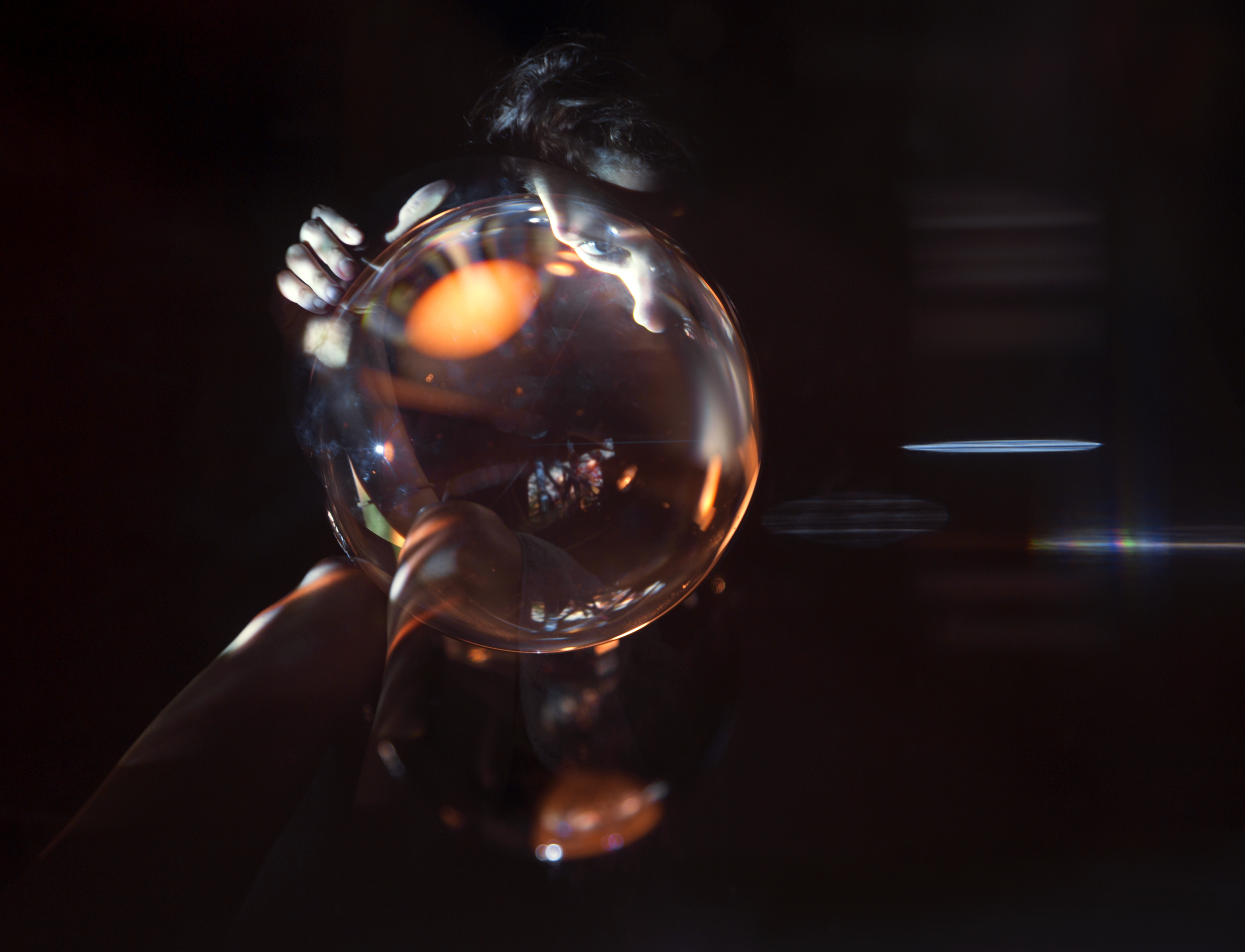 TRANSFORMULATIONS PROJECT, 2015
TRANSFORMULATIONS investigates the parallel between geometric structures and human consciousness. The project uses several mediums – double-exposed photography, sculpture, video and sound - to investigate the geometry of thought. In this way, it aims to locate the boundaries of human consciousness, while shedding light on mental structures as unconscious generators for human action. At its origins, it explores creative production as an autobiographical process of transformation.
The following images are photographic part of the project, which were generated using in-camera multiple exposure. The installation and video components can be found here and here.
Project is financially supported by The Sofia Fund for Innovations in Culture.
Installation view:
"Dark Thoughts/Light Spots" exhibition
June, 2015
the Fridge gallery - Sofia, Bulgaria.
Constr(i/u)cting mentalities
The double-exposure diptych investigates the mental form as an imposed extension of the body. It questions the ways in which mental formulas impose themselves upon the body, as well as the boundaries beyond which their conscious transcendence becomes possible. It proposes a post-apocalyptic image in which the capacity of human thought extends beyond the invisible medium, into a tangible articulation of conscious intent.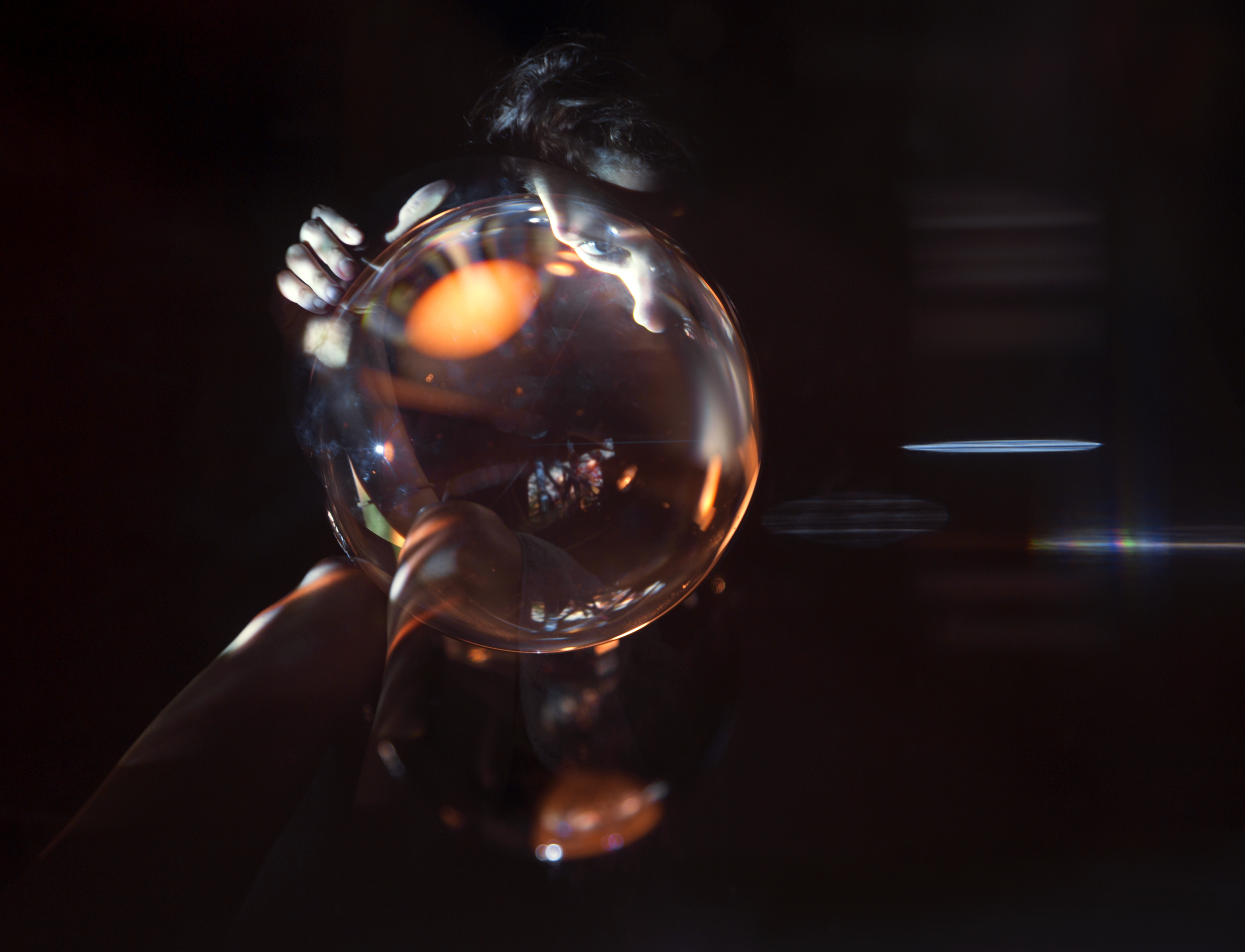 Constr(u/i)cting mentalities
Orbed Origins
The double-exposure diptych investigates the dark realms of the creative process as foundational for any kind of transformation. It deals with the creative block by hermalphadising the dark void which swallows hope but from which new life emerges.
The geometry of transfiguration
This digital double-exposure series imagines a images of a "higher-self", where the human form is transfigured through the geo-matrix of its own intentions.
The geometry of transfiguration (2)
The geometry of transfiguration (3)
The geometry of transfiguration (4)
The geometry of transfiguration (5)