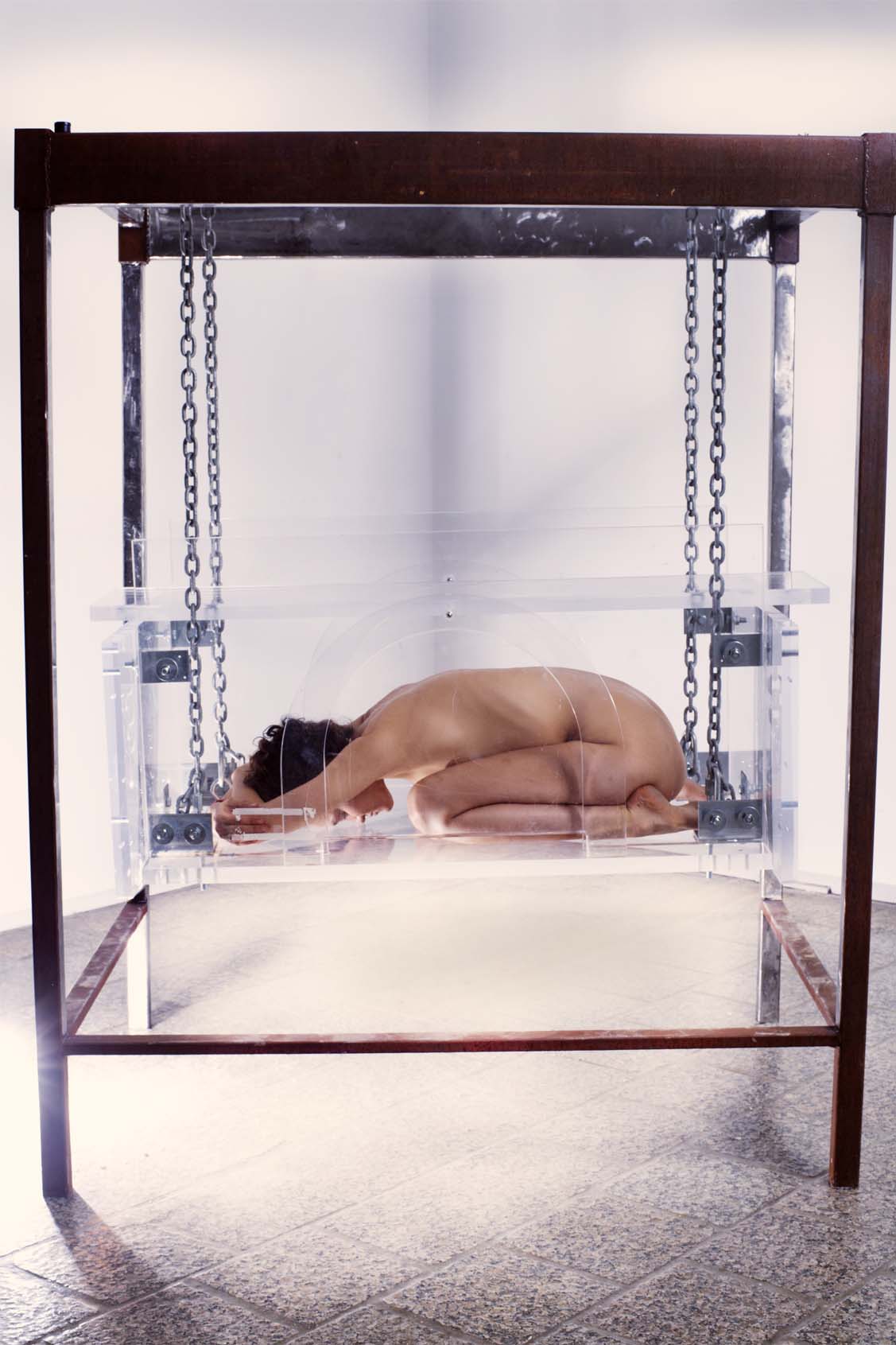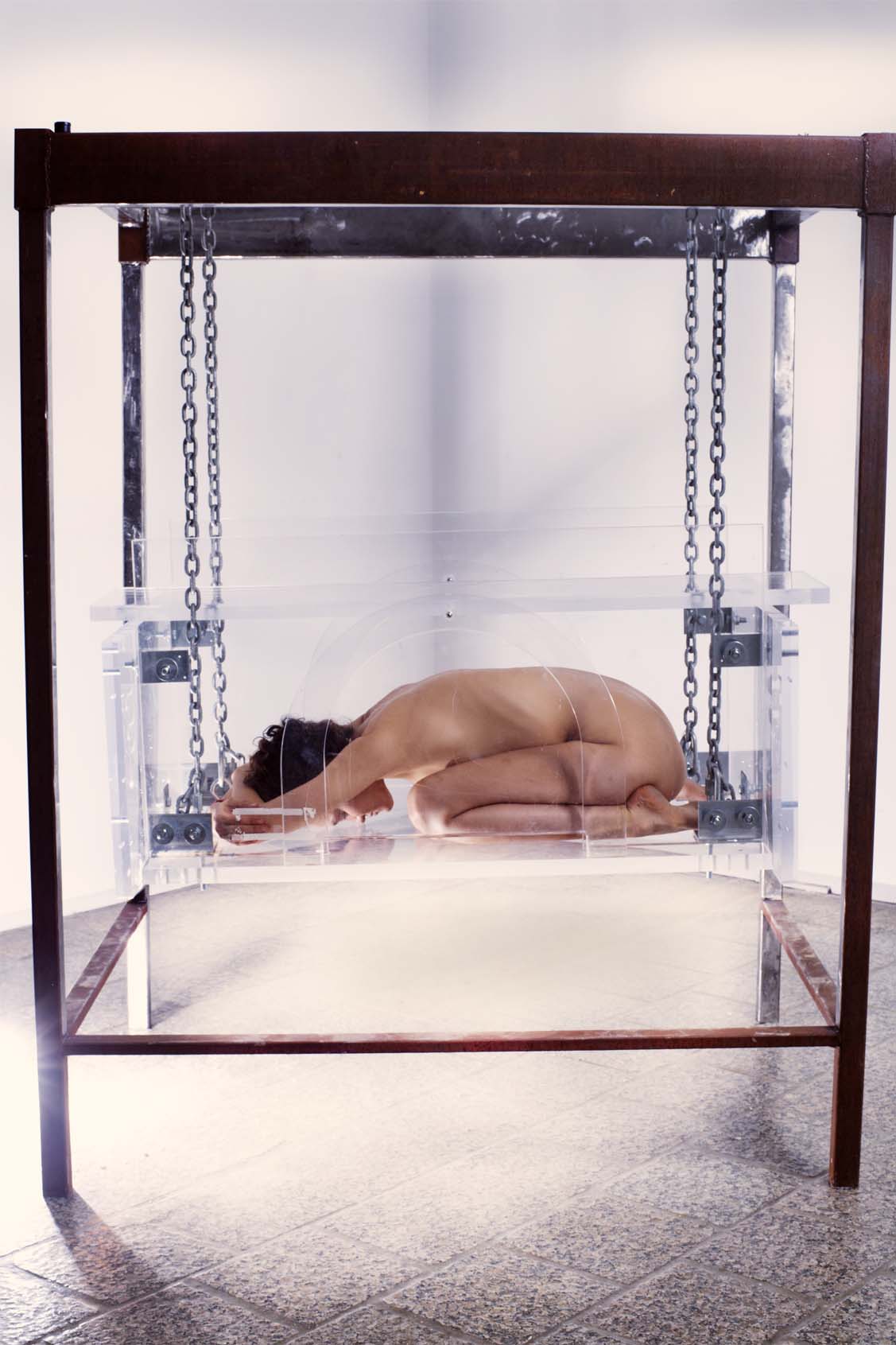 Vulner[abox]ability PROJECT, 2012
The vulner[ABOX]ability project, was a three month-long participatory engagement, which aimed at conducting a collective consciousness survey, while isolating the individual human body at its most raw and fragile internal state. It explored the embedded polarity of vulnerable states by constructing a multi-directional question whose reading varies depending on the viewer's predisposed perceptions. The distribution of this visual question was accompanied by an open prompt for creative responses on the vulnerable state over the course of three months. 33 sound submissions were received electronically, sequenced anonymously on a timeline, and heard by me privately for the first time off a smart phone during a series of hour-long durational performances within the confines of the vulner[ABOX]ability sculpture.
The role of my own physical body, silently suspended in a fetal position within a bulletproof box functioned as a visual parallel to the fragility of the physical human condition. Isolated and unreachable, as vulnerable states often are social constructed to be, the performances aimed at isolating the mere act of listening and allowing oneself to be affected by the humanity of another. In this sense, the electronic mediation of the audio play-backs functioned as a key element in exposing our contemporary dependency on communication devices in exchanging even our most potently private psychological states. Finally, utilizing my own artist-body as a medium for transmission allowed me to reveal contemplations on the artist's critical role within cultural mediation and expression.
VULNER[ABOX]ABILITY survey QUESTION
VULNER[abox]ABILITY PROJECT
plexi glass, metal, human body, sound
VULNER[abox]ABILITY PERFORMANCE 1, 2012