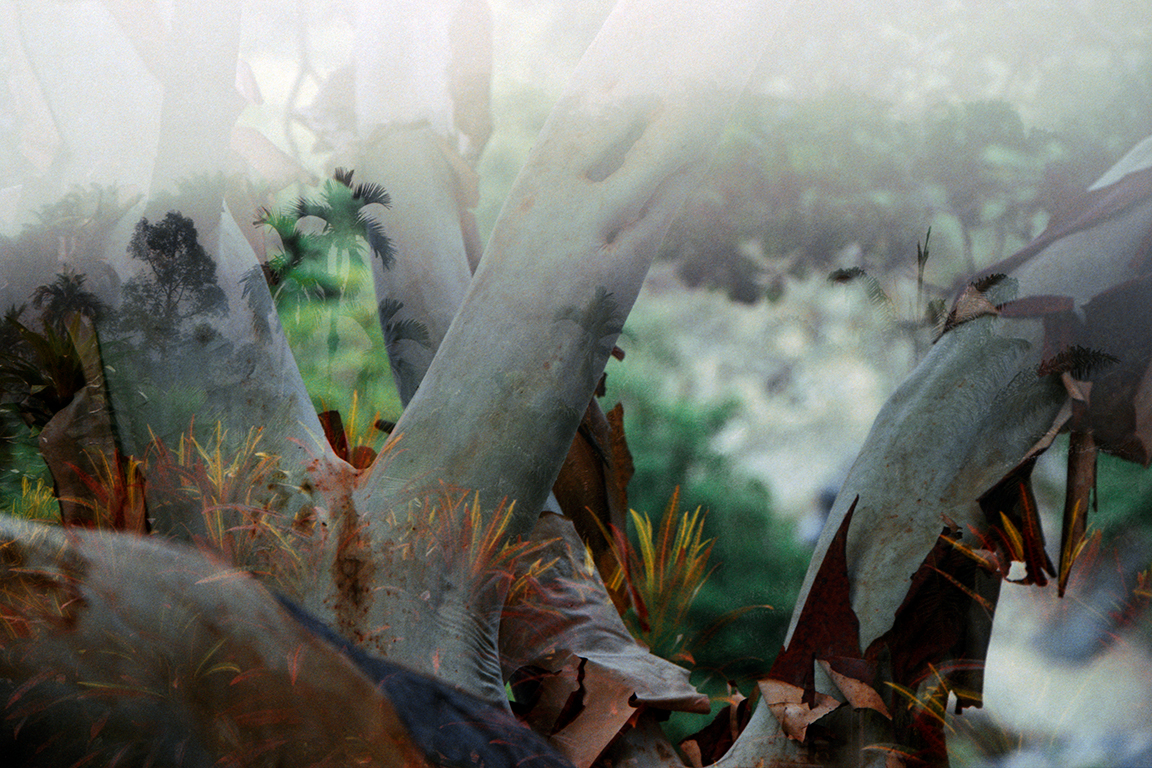 INELIMENTAL, 2012-2016
Is it possible that the future has the power to pull the present?
The project INELIMENTAL employs light to offer a new way of seeing through the shadows of two worlds. The images are selected from hundreds of double exposed analog films, shot as a personal record of experience over the last three years in Australia, Bulgaria, Croatia, Germany, Greece, Italy, Montenegro, Spain, Serbia, Turkey, Thailand and the USA. The improbable combination of elements captured on film, brings life to a series of phantasmal memories and impossible mixtures of experience and vision. Nature and cityscapes merge with human figures, monuments and rituals, thereby conceiving a documentary un-reality made possible only by the meeting of two separate time-spaces. The spontaneous decision-making in the shooting process transcends mental logic by instead relying on an elementary intuitive response. Ultimately, this trust in a subconscious mechanism allows for the synchronistic alignment of spaces across points in time, while pointing to a metaphysical interconnection between the undeveloped film and the undeveloped aspects of the collective and personal memory.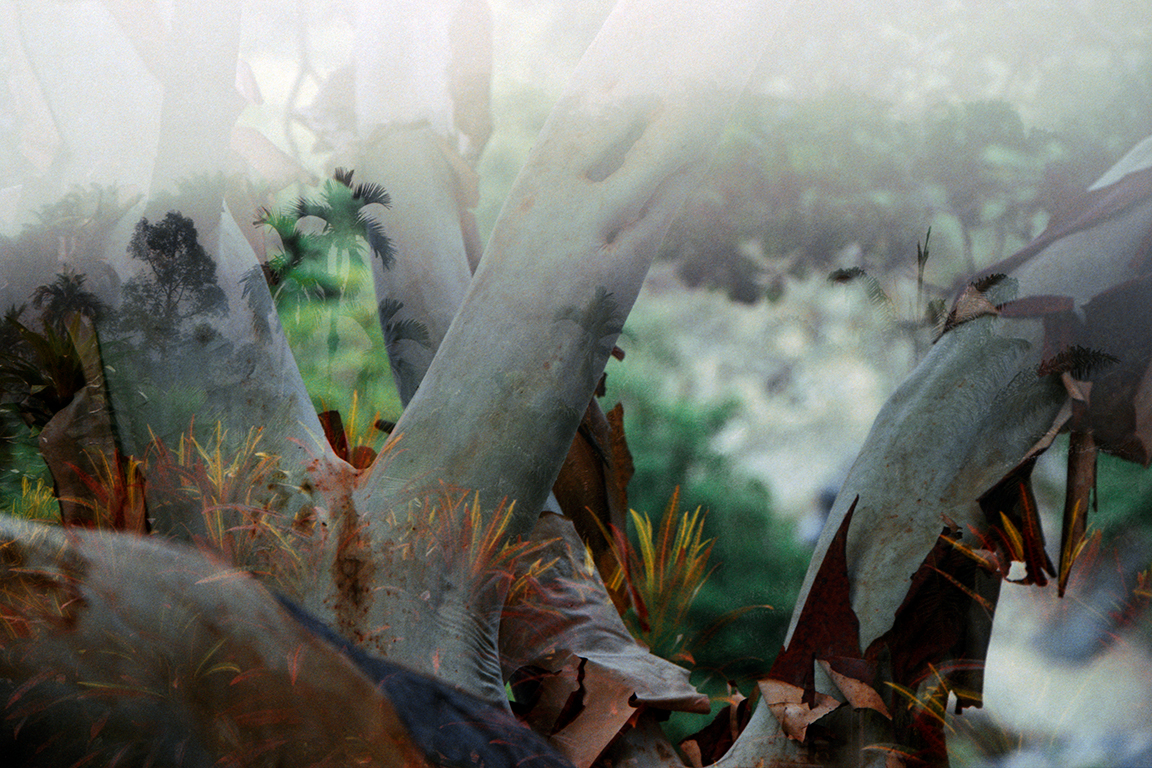 INELIMENTAL : VISIONS
A traveling gallery presenting the series INELIEMENTAL through a series of stereoscope-viewable slides.